Various Wing Status Boards
Mission #328 to Akita, August 14/15, 1945
Summary of 20th Air Force Missions on Aug 14/15. The other bomb wings listed had other targets on this date. Image also includes briefing data for the 315th effort.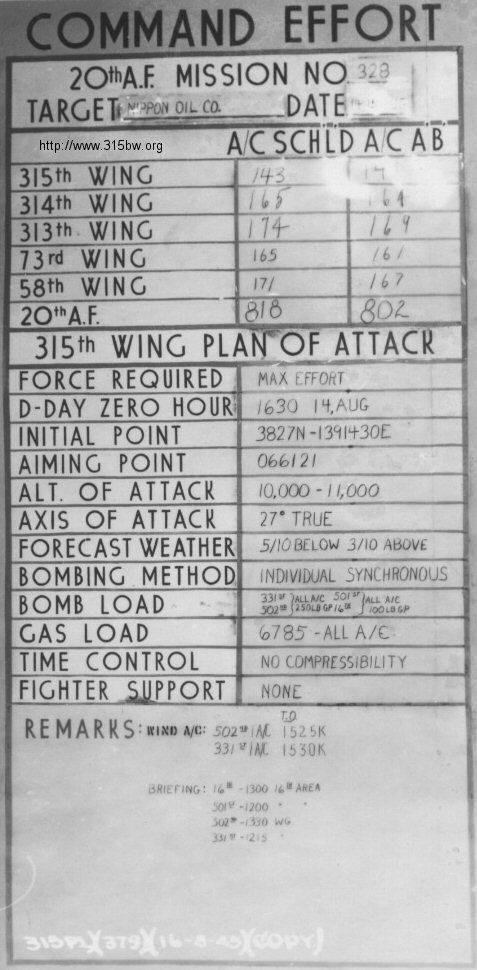 Summary of 315th Mission.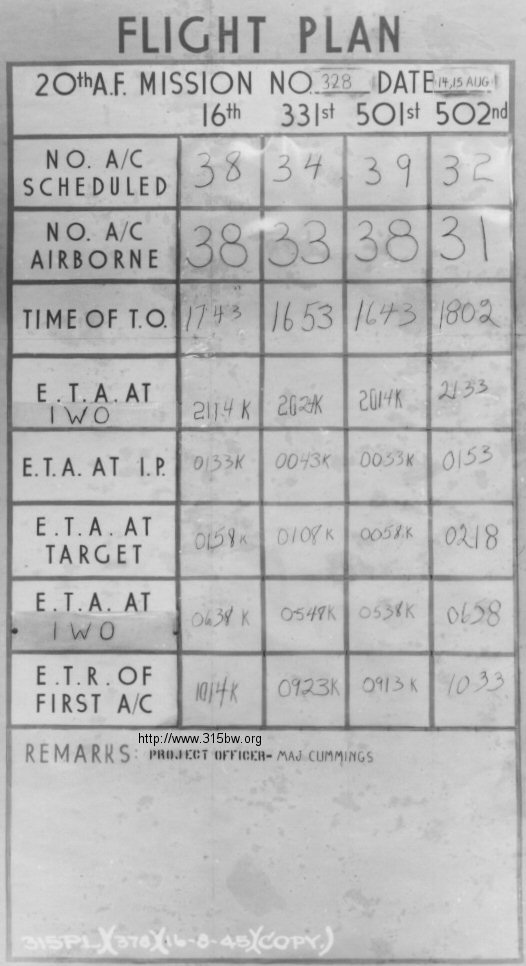 As the heading indicates, aircraft landing at other bases. This mission was Empire # 15 for the wing, so the remarks for the first six aircraft is confusing, as it lists Empire #14. I can only speculate that they were still at Iwo from Mission 14, flown 9/10 August 1945.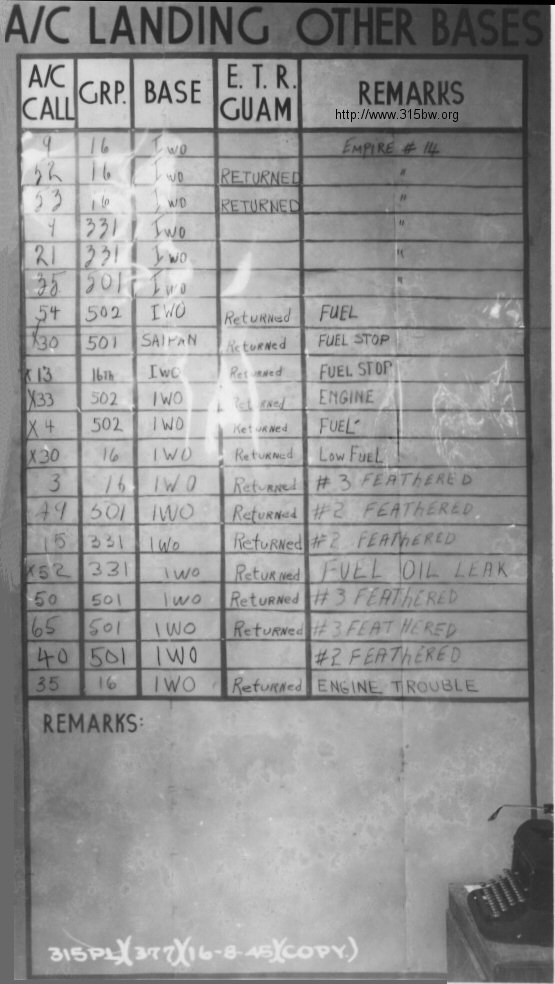 315th Bomb Wing Operational Summary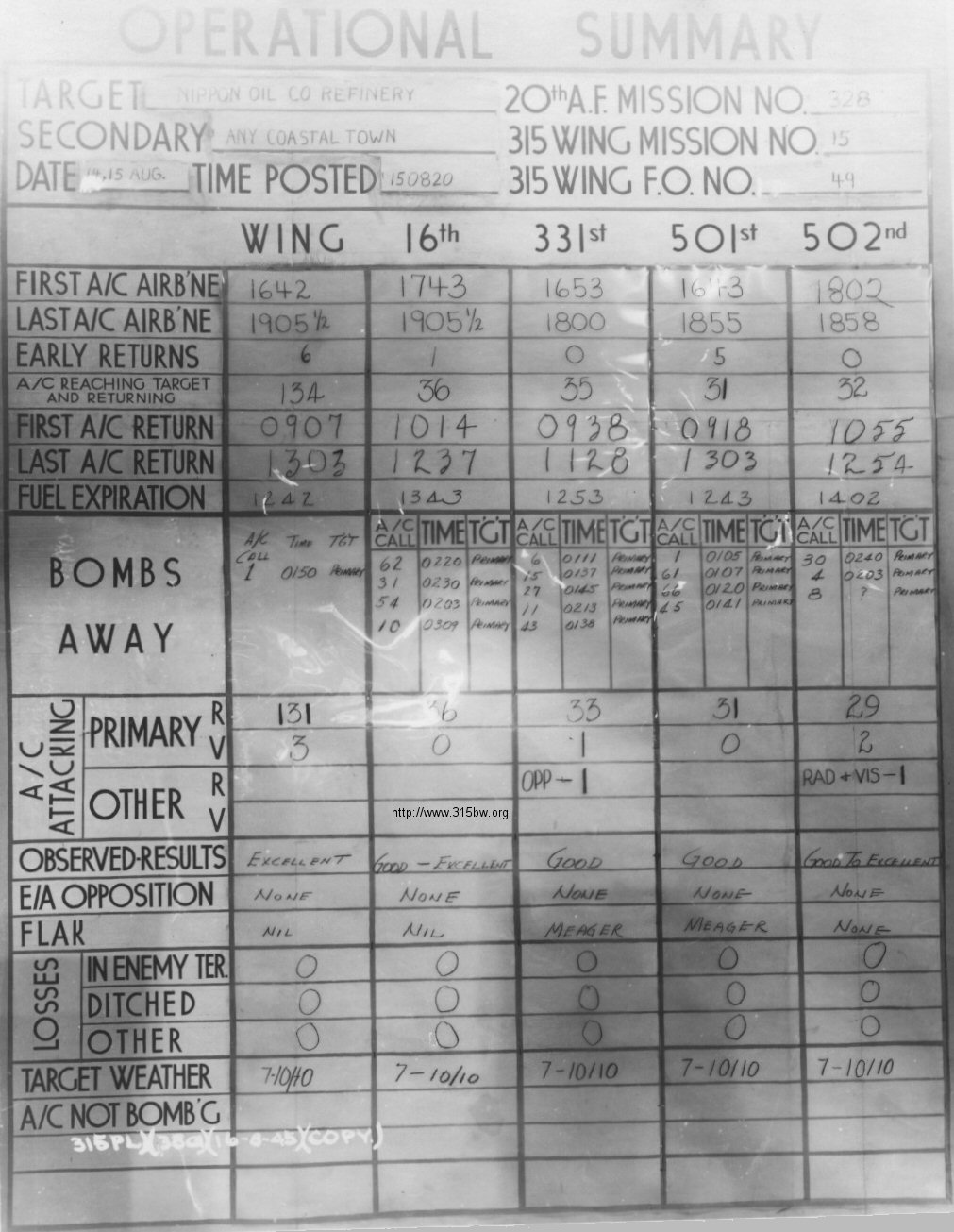 Image appears to be an aircraft status report for the wing and groups.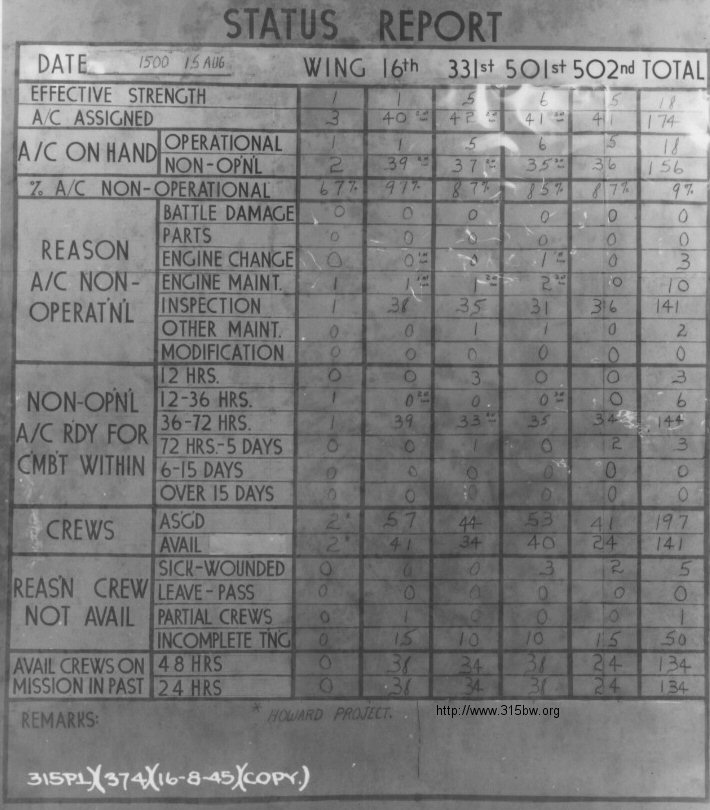 Weather for mission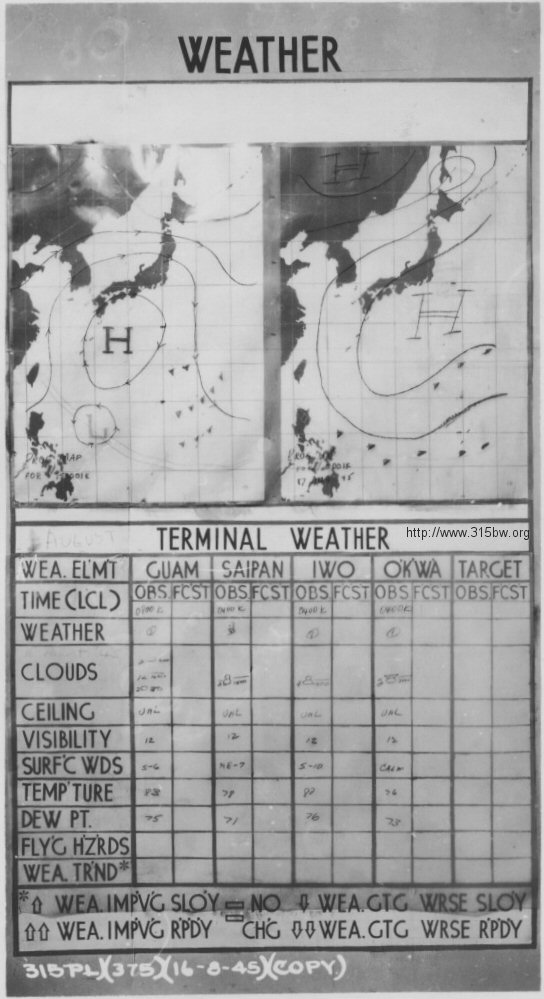 Images provided by Rob Williams who obtained them during a visit to the National Archives, College Park, MD.

---
Webpage by Larry Miller



September 1, 2011